With a focus on lightweight Mini Cross Laminated Timber (MiniCLT) planks Laminata have designed a range of ready to assemble kit set sheds.
Key features.
◾ MicroPro (MCA) protection against fungal decay and termite attack, compliant with NZ standards
◾ Contains acoustic properties for noise reduction and is compliant with NZ acoustic standards
◾ Paint or stain any colour – comes in a natural unstained pine finish
Key benefits.
◾ Renewable plantation pine from Forest
◾ Stewardship Council certified forests
◾ Innovative and functional design
◾ Lightweight and easy to assemble
◾ Highly durable providing long-term
◾ Stability and performance
◾ NZ Made
◾ 50 Year Wood Treatment Warranty
YouTube clip shows the old Laminata model being assembled. The current model assembles the same way.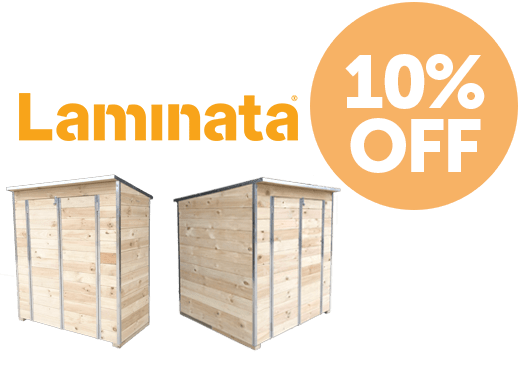 ◾ Renewable plantation pine from Forest
◾ Stewardship Council certified forests
◾ Innovative and functional design
◾ Lightweight and easy to assemble
◾ Highly durable providing long-term stability and performance

From $805 incl GST