Make the most of a rustic appearance when you buy from the Cedar Rustics Range.
These premium sheds are made from authentic Western Red Cedar, and provide great quality at an affordable price.
Inspired by the beauty of back country living, these rugged, knotty & rough-sawn, wide weatherboard sheds will increase the value of any New Zealand home. With contemporary and traditional looks to choose from, you'll be sure to find your match.
Since they come with pre-made wall panels and internal framing, the assembly isn't complicated. With a strong shed that's lined with building paper, you'll be well protected against the wind and rain, while fighting condensation.
By buying from the Cedar Rustics Range, you'll be supporting responsible practices in maintaining sustainable timber cycles and minimizing waste for a more sustainable future.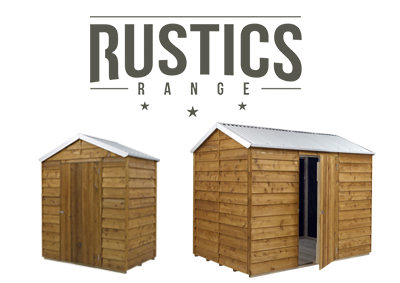 ◾ Rustic Cedar weatherboards
◾ Fully framed, building paper lined
◾ Great head height
◾ Modular panel construction
◾ Customisable
◾ 15 Year Warranty

Sheds from $1899 incl GST
Floors from $185 incl GST