Product Description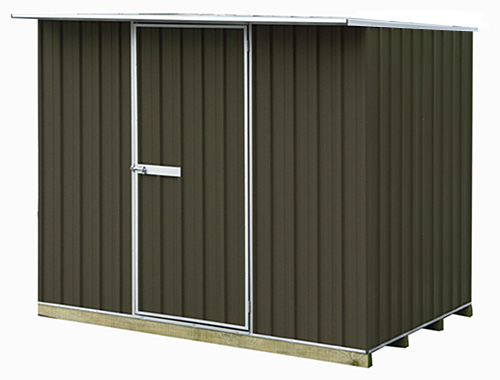 * Usually in stock for pickup, Please call us first *


• Width: 1530mm Length: 2280mm
• Wall Height: 1830mm • Area 3.49m2

If your after a mid sized garden shed to fit several larger items such as bikes, lawn mower, a BBQ, and all your tools and gardening equipment - this is the right option at a great price! The GVO2315 shed has a central door for easy access to your storage.
Has a single door, with internal hinges. The door is 755mm wide.


Features include:
• Excellent value for money
• 18 year warranty
• 0.35mm anti-rust steel or coloured steel sheeting
• Deep ribbed profile for extra strength
• Large sheet size for quick and easy assembly
• Trouble free lockable hinged door
• Innovative flooring systems
• Double folded doorway safety edge
• Galvalume (silver) trims & channels





We can deliver to your door, to your local PBT Depot,
or you can pick up (once manufactured) from Gubba
in Albany, Auckland. See the options here.





* SmartStore Karaka Sheds are usually in stock for pickup from 4 Parkhead Place, Albany, Auckland *