Our huge selection of steel sheds and timber framed steel sheds cover most shed requirements, from outdoor cupboards and carpark storage sheds to large workshops and garages for small cars or ride on mowers.
We sell four ranges of steel sheds covering all budgets;
Panel and channel construction sheds
These sheds are made from from strong steel, formed into a deep ribbed profile. It is the "rib" that provides the inherent strength of these sheds. Closely spaced ribs with heavy gauge channels form a strong panel that acts as a tension membrane when assembled, making extra framework unnecessary.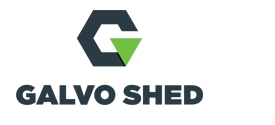 Galvo Sheds are "Stock Standard" meaning they are pre made and can not be customised, this helps keep the costs down and makes them very affordable. There are colour and plain zinc options in the Galvo range and 5 sizes to suit your space and requirements.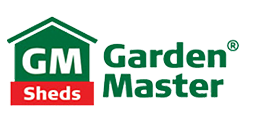 Garden Master Sheds are made to order from strong High Tensile steel and come in 21 different sizes and your choice of plain zinc or 16 colours or countless colour combinations. As the Garden Master sheds are made to order they can be customised in size, made smaller or taller, with window options and extra doors to suit.