If you're after a timber weatherboard shed with traditional looks, then look no further!
Pinehaven Sheds are made from New Zealand pine and give your shed a classic appearance. The look comes from treated weatherboards, which protects the timber from the elements.
As one of the leading timber sheds in New Zealand, Pinehaven sheds can be fully customized to your liking. Whether you want to adjust the size, move doors or add clear roof panels, Pinehaven makes it possible. Pre made wall panels with internal framing provides resilience and quality insulation – which'll give you a perfect home office or studio!
Pinehaven sheds are relatively easy to assemble, thanks to a modular pre-clad construction system. All you need to do is screw the panels together and do some drilling, nailing, riveting and sealing. But if you prefer not to assemble, then one of our expert assemblers can do it for a fixed fee (assuming clear and level ground).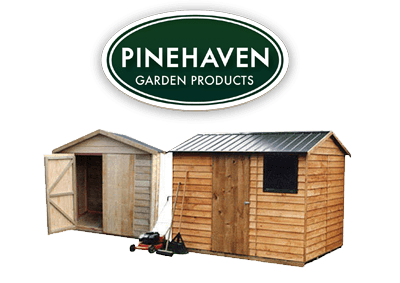 ◾ Great value timber sheds
◾ Pine weatherboards and framing
◾ Modular panel construction
◾ Customisable
◾ 10 Year Warranty

Sheds from $1365 incl GST
Floors from $280 incl GST