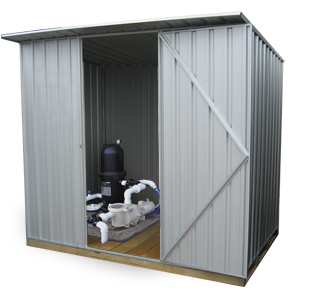 Gubba Garden Sheds have a wide range of NZ made pool pump covers in a variety of sizes to house any type of domestic pool pump system.
With expert assemblers Gubba can have a pump shed assembled around your existing pool pump or have it all ready for your new pool.
Our dedicated assemblers also offer a FREE site inspection.
Most of our sheds are customisable, whether it's by depth, width, height
or even additional doors & windows.
We have your pool shed solution!