A quick timelapse
of the assembly of a Galvo Shed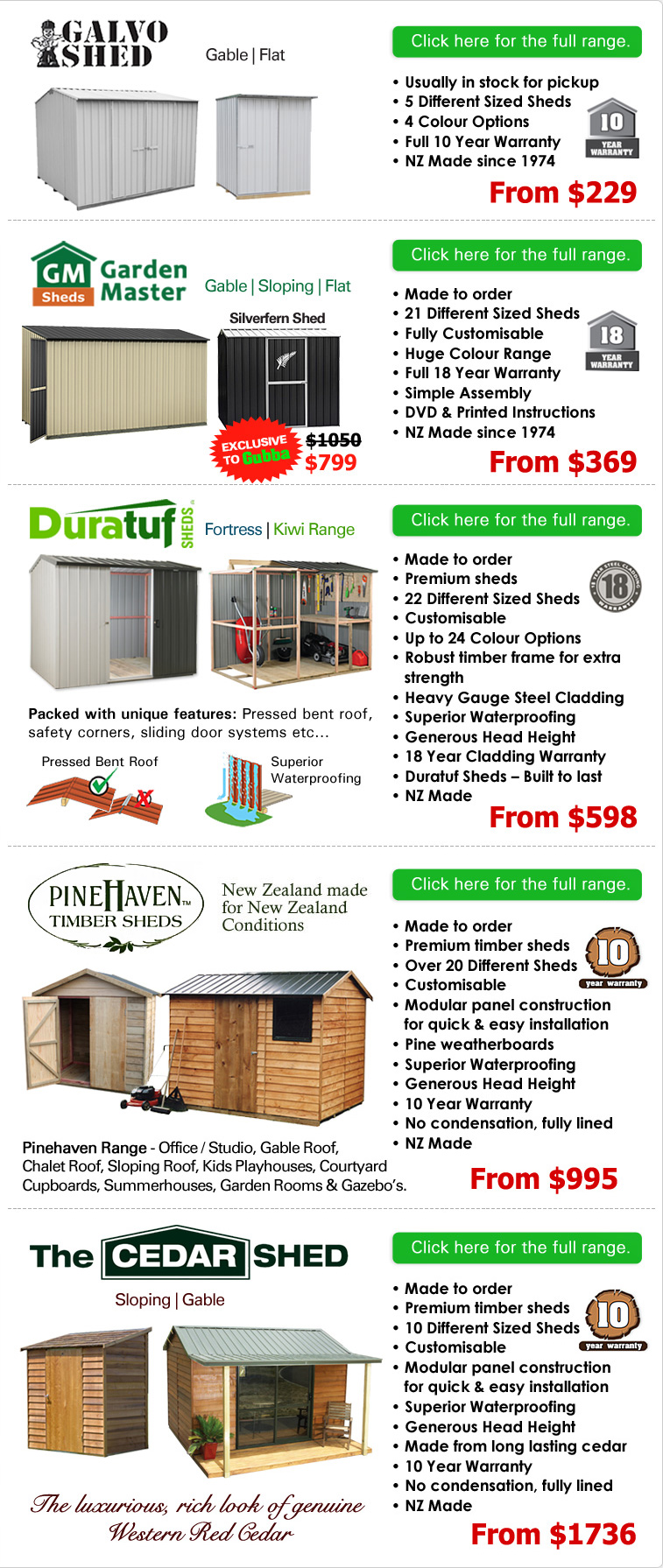 Galvo garden sheds have been designed with the cost conscious buyer in mind. Galvo sheds are made from the same high tensile as Garden Master but are not customisable. Galvo sheds are available in a choice of four colours, with great value kitset wooden floors an optional extra. Galvo Sheds are available as flat roof and gable roof. All Galvo garden sheds come with a 10 year warranty, both rivets and screws so you can choose how you assemble it, an instruction sheet, and a DVD with instructional videos for each step of the assembly process (
Galvo assembly videos are available online here
).

Garden Master sheds are made to order. These customisable kitset NZ sheds are made from high quality steel, to your requirements. You can change the height, add extra doors or windows, add skylight panels for natural lighting, and choose from a wide range of colours, or even have your shed colour matched to an existing colour scheme if desired (please contact us for more info on colour matching).All Garden Master Sheds come with an 18 year warranty, both rivets and screws so you can choose how to assemble it, instruction sheet, and a DVD with step by step instructional videos (
videos are also shown online here
).Garden Master Sheds are available as flat roof sheds, sloping roof sheds and gable roof sheds.